Posts for tag: dental care
By Morris Plains Family Dentistry
January 01, 2021
You know you should see the dentist about that nagging tooth or gum problem, but you keep putting it off. Truth be told, you're a little nervous that your treatment visit might be unpleasant.
In one sense, your concern isn't unreasonable: The teeth and gums abound in nerves that are more than effective in signaling pain. Even minor dental procedures can trigger discomfort. In another sense, though, there's no need to worry, thanks to pain-numbing techniques using local anesthesia.
The term "local" is used because the applied anesthetic only affects the area and surrounding tissues needing treatment. The anesthetic drugs temporarily block nerve electrical impulses from transmitting pain signals to the brain. Unlike general anesthesia, which requires placing a patient in an unconscious state, a patient can be awake, yet feel no sensation around the anesthetized tissue.
Dentists typically use a two-step method to prevent patients from feeling any pain during a procedure. First, they apply a topical local anesthetic to the surface of the gums. Once these top layers have been numbed, they numb the underlying tissues by injecting the anesthetic with a needle. The goal of a topical application is to ensure the patient doesn't feel the prick of the needle used for deep tissue anesthesia.
Dentists follow strict protocols using anesthesia that have been developed over several decades. As a result, local anesthesia has revolutionized dental care and greatly reduced patient discomfort safely and effectively. Its effectiveness has in fact led to a common complaint that the numbness may linger long afterwards. But that also has been addressed with better combinations of anesthetic drugs to reduce the duration of the numbing effect.
And not only does local anesthesia make for a more relaxing and pleasant experience, it also benefits the dental provider. Dentists tend to work more efficiently when they know their patients aren't in discomfort, which can result in better treatment outcomes.
If you've been putting off a trip to the dentist because you think it might be painful or uncomfortable, put those concerns to rest. With the help of local anesthesia, dental treatment can be relaxing and pain-free.
If you would like more information on having a pain-free experience at the dentist, please contact us or schedule an appointment for a consultation. You can also learn more about this topic by reading the Dear Doctor magazine article "Local Anesthesia for Pain-Free Dentistry."
By Morris Plains Family Dentistry
April 13, 2018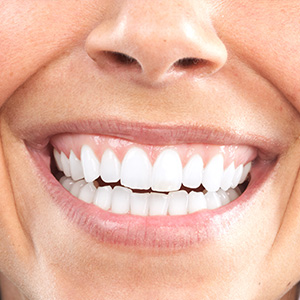 There are well-known holidays on the calendar this month, but here's one that might have escaped your notice: "Keep America Beautiful Month," which is observed throughout April! At this time, people from coast to coast are encouraged to clean and beautify their communities. So why not think of it as an occasion to spiff up your smile? Here are five ways to do exactly that:
Have your teeth professionally cleaned. A routine dental visit, which includes a professional cleaning and exam, is one of the best preventive healthcare values there is. It's a chance to catch dental problems (including potentially serious ones like oral cancer) before they become more difficult to treat. A dental professional can remove built-up deposits of tartar from your teeth using specialized instruments—something you can't do at home. Plus, you'll leave the office with a freshly polished smile that looks and feels great.
Get a professional teeth whitening. Having whiter teeth often makes people look more youthful. And one of the best ways to brighten dull teeth is with professional teeth whitening. You can achieve the fastest, most dramatic results with an in-office treatment—up to ten shades in just one visit! We can also make you a custom take-home kit to achieve similar results over time.
Repair chipped teeth. If you feel self-conscious about a chipped tooth, consider cosmetic bonding. In this relatively inexpensive procedure, which often takes just one office visit, tooth-colored resin material is applied to the chipped area and hardened under a special light. The translucent resin is built up layer by layer, bringing teeth with minor flaws back to a great, natural-looking appearance.
Replace old dental work. Sometimes old dental work can stand out more than we'd like it to. This is especially true of amalgam (silver) fillings—but even white fillings can absorb stain after many years. If you feel old dental work is detracting from your smile, it may be time to replace it with up-to-date dental materials.
Straighten your smile. Did you know that there is no maximum age for successful orthodontic treatment? It's true: Healthy teeth can be moved at any age. And if you think metal braces wouldn't fit in with your look or lifestyle, consider one of the less-visible alternatives to traditional orthodontic hardware—such as ceramic braces and clear aligners.
Having the smile you want can make you feel more confident in any month of the year. If you'd like more information on cosmetic dentistry, please contact us or schedule a consultation. You can learn more by reading the Dear Doctor magazine articles "How Your Dentist Can Help You Look Younger" and "Orthodontics for the Older Adult."