Posts for: April, 2021
By Morris Plains Family Dentistry
April 13, 2021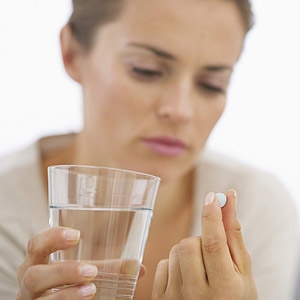 Narcotics have long played an important role in easing severe pain caused by disease, trauma or treatment. Healthcare professionals, including dentists, continue to prescribe them as a matter of course.
But narcotics are also addictive and can be dangerous if abused. Although addictions often arise from using illegal drugs like heroin, they can begin with prescriptive narcotics like morphine or oxycodone that were initially used by patients for legitimate reasons.
As a result, many healthcare providers are looking for alternatives to narcotics and new protocols for pain management. This has led to an emerging approach among dentists to use non-addictive non-steroidal anti-inflammatory drugs (NSAIDs) as their first choice for pain management, reserving narcotics for more acute situations.
Routinely used by the public to reduce mild to moderate pain, NSAIDs like acetaminophen, ibuprofen or aspirin have also been found to be effective for managing pain after many dental procedures or minor surgeries. NSAIDs also have fewer side effects than narcotics, and most can be obtained without a prescription.
Dentists have also found that alternating ibuprofen and acetaminophen can greatly increase the pain relief effect. As such, they can be used for many more after-care situations for which narcotics would have been previously prescribed. Using combined usage, dentists can further limit the use of narcotics to only the most severe pain situations.
Research from the early 2010s backs up this new approach. A study published in the Journal of the American Dental Association (JADA) concluded that patients receiving this combined ibuprofen/acetaminophen usage fared better than those only receiving either one individually. The method could also match the relief power of narcotics in after care for a wide range of procedures.
The NSAID approach is growing in popularity, but it hasn't yet displaced the first-line use of narcotics by dental professionals. The hesitancy to adopt the newer approach is fueled as much by patients, who worry it won't be as adequate as narcotics to manage their pain after dental work, as with dentists.
But as more patients experience effective results after dental work with NSAIDs alone, the new approach should gain even more momentum. And in the end, it promises to be a safer way to manage pain.
If you would like more information on dental pain management, please contact us or schedule an appointment for a consultation. You can also learn more about this topic by reading the Dear Doctor magazine article "Are Opioids (Narcotics) the Best Way to Manage Dental Pain?"
By Morris Plains Family Dentistry
April 03, 2021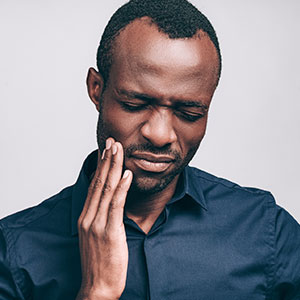 A scoop of ice cream is one of life's little pleasures. But for one in three Americans, it could be something altogether different—an excruciating pain when cold ice cream meets teeth. This short but painful experience that can happen when dental nerves encounter hot or cold temperatures is called tooth sensitivity.
A look at tooth anatomy will help explain why. Teeth are mainly composed of outer enamel, a layer of nerves and blood vessels within the tooth called the pulp, and dentin, a porous layer in between. The pulp nerves pick up temperature and pressure sensations from outside the teeth through a network of tiny passageways (tubules) in the dentin. Enamel muffles these sensations before traveling the tubules, which prevents overstimulation of the nerves.
This careful balance can be disrupted, however, if the enamel becomes eroded by acid from foods or beverages, or as a byproduct of bacteria. This exposes the underlying dentin to the full brunt of outward sensations, which can then impact the nerves and cause them to overreact.
This hyper-sensitivity can also occur around the tooth roots, but for a different reason. Because the gums primarily protect this area rather than enamel, the roots can become hyper-sensitive if they lose gum coverage, a condition known as gum recession caused mainly by gum disease or over-aggressive hygiene.
Besides using dental products that block nerve sensation, reducing sensitivity largely depends on addressing the underlying cause. If gum disease, the focus is on removing plaque, a bacterial film on dental surfaces that causes and sustains the disease. Stopping an infection allows the gums to heal and hopefully regain their original teeth coverage. More advanced cases, though, may require grafting surgery to foster gum regeneration.
If the cause is enamel erosion or other results of decay or trauma, we can utilize a number of treatments depending on the extent of tooth damage including cavity filling, root canal therapy or crowning. As a last resort, we may need to remove a tooth that's beyond reasonable repair.
If you've begun to experience sensitive teeth, it's important that you see us as soon as possible. The earlier we can diagnose the cause, the less invasive we can be with treatments to ease or even stop this most unpleasant experience.
If you would like more information on tooth sensitivity, please contact us or schedule an appointment for a consultation. You can also learn more about this topic by reading the Dear Doctor magazine article "Treatment of Tooth Sensitivity."